Nourish your body with Protein-packed Crepes for a Healthier Lifestyle.
Packed with 10 grams of high-quality protein, these crepes fuel your body with muscle-building goodness, making them perfect for gym enthusiasts, athletes, or anyone aiming to incorporate more protein into their diet. With only 85 calories per serving and no added sugar, they offer a light and satisfying treat without compromising on taste.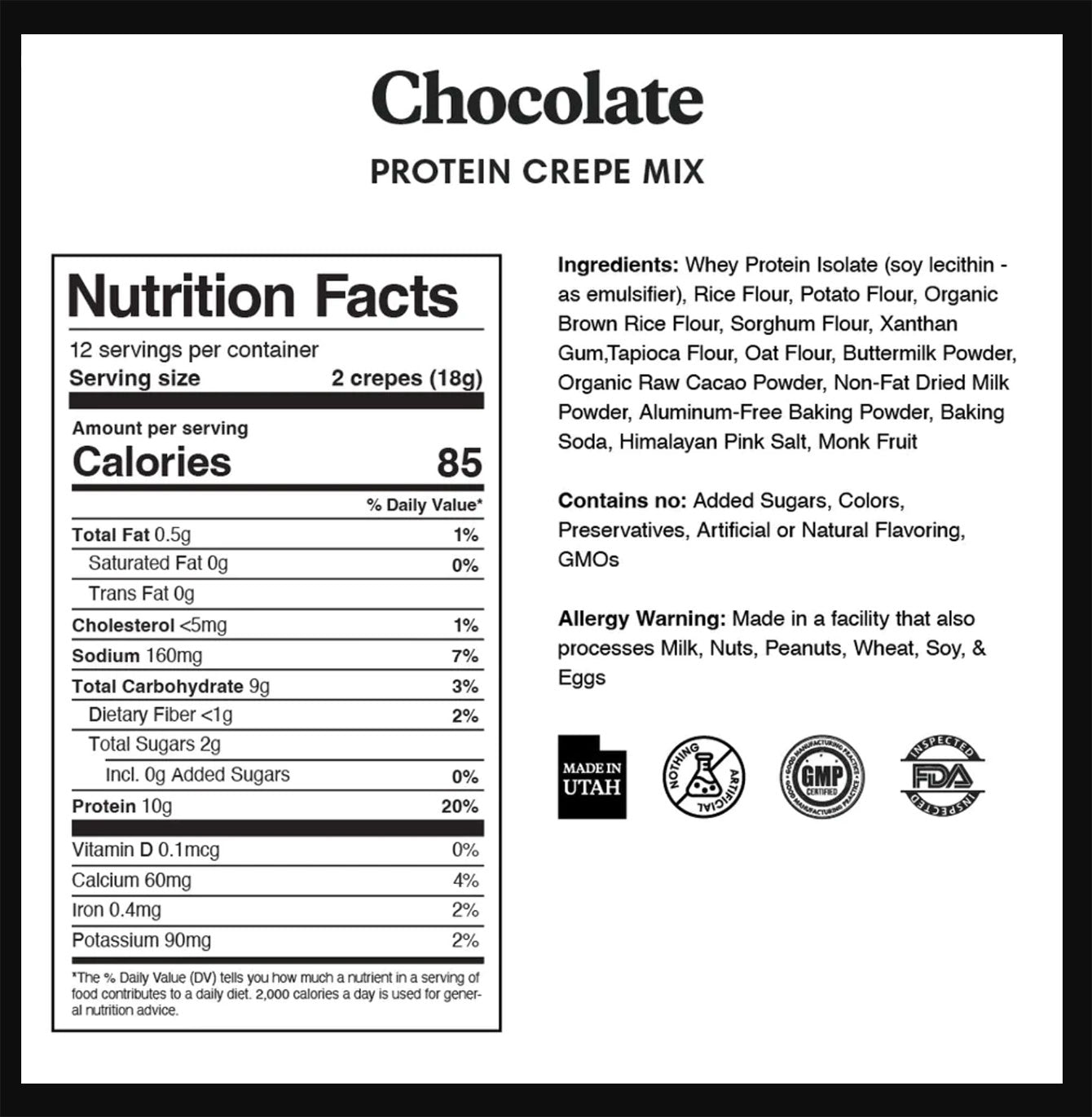 Your New Secret Weapon to Easily Hit Your Macro Goals
10 G of protein in each serving makes Prodoughs crepes the highest packed protein crepes on the market! Start everyday off right!